Development and Production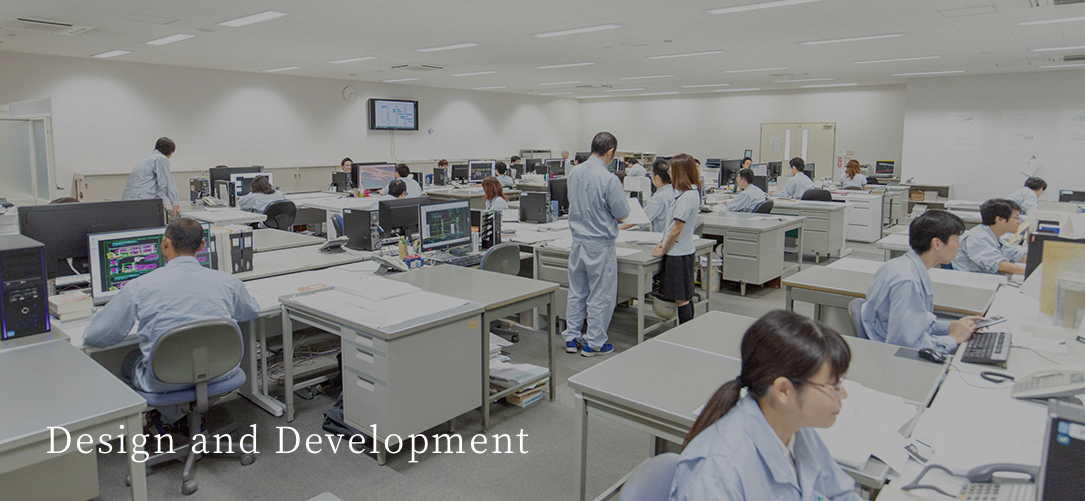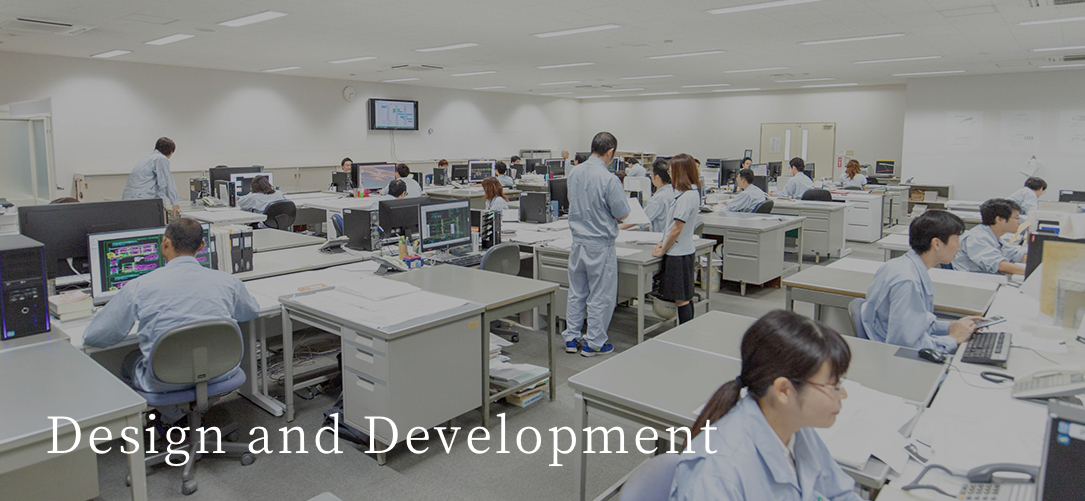 Born from out of the box thinking
Geared toward the future

We respond to the ever-increasing demands for load capacity, functionality, workability, and safety in transportation vehicles by using innovation and design capabilities with lots of originality.
Based on our know-how and the results we have delivered to our customers, we are pushing the limits not only in the development of lightweight design and construction, but in other areas as well, such as in research on new suspension systems and compact vehicles.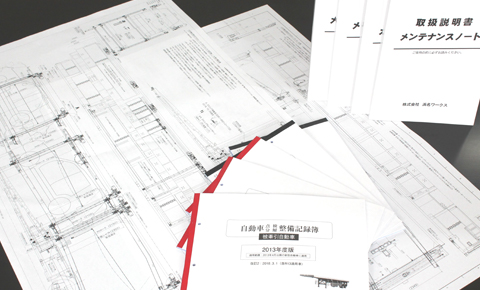 Following in-depth discussions with the design and manufacturing staff in the Product Planning Department, customer requests are then designed by an advanced CAD system.
From the resulting plans, we are then able to conduct actual tests, e.g., strength, through which the product is thoroughly reviewed and presented on before production begins. With that process, the first step is taken toward creating a meticulously perfected product that reflects our manufacturing philosophy of "more safe, more comfortable, more secure".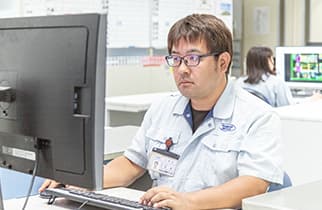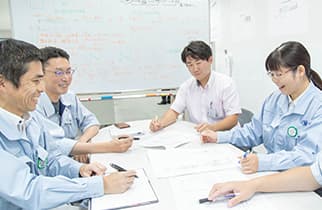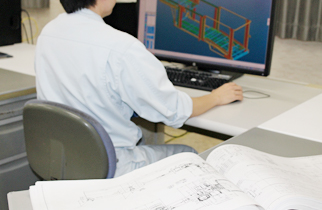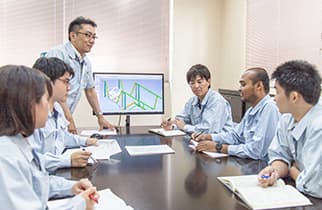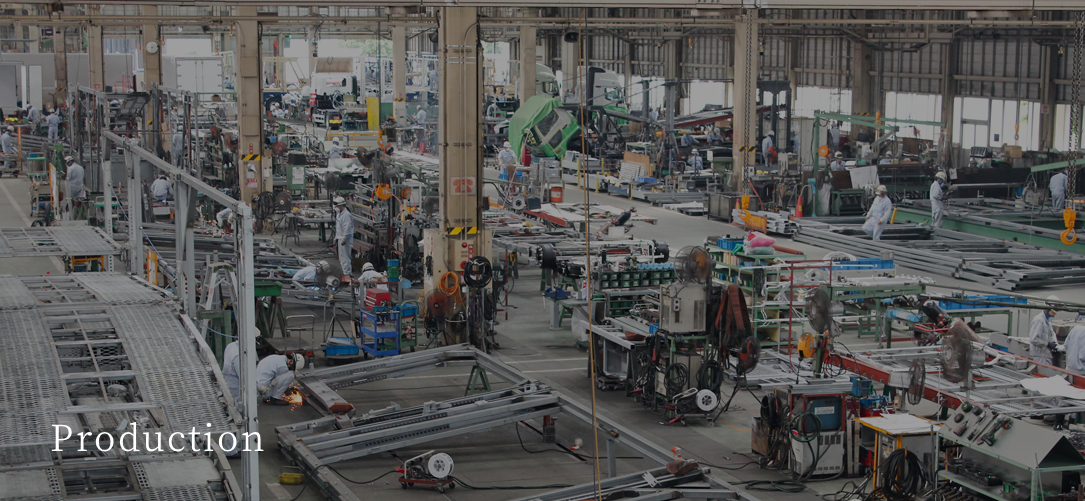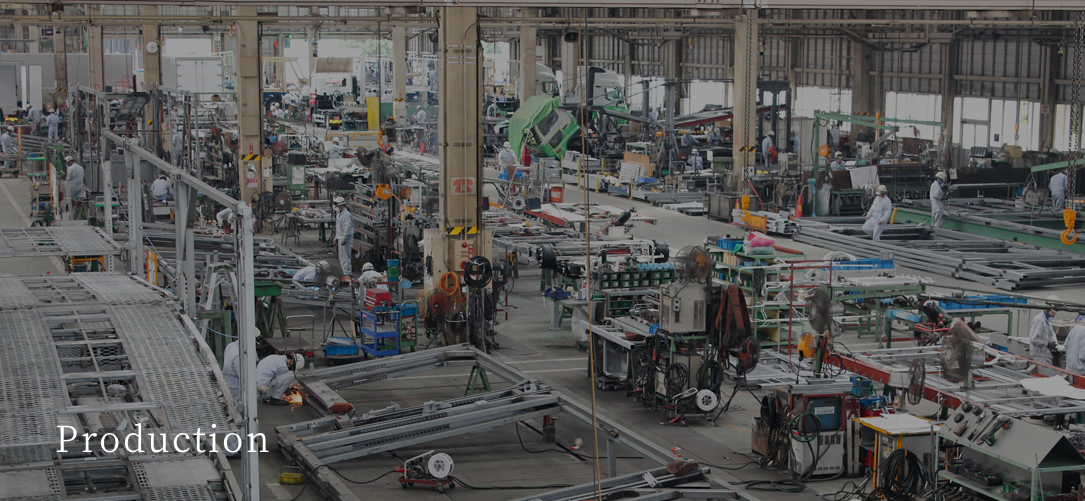 One vehicle at a time; this is our work.

Inside the factory, which is spacious and completely outfitted with the latest equipment, the carefully nurtured heritage of handcraftsmanship from over half a century ago is continuously shared and passed down to employee to employee in order to successfully meet 100% of all our various customer requests.
Since our products are one-of-a-kind right from the design stage, specialists from each department are assigned to apply their veteran engineering and flexible handling skills so that each product is able to retain its own special features.
The finished product that emerges from this process is therefore a unique product of combined effort from all of us here at Hamana Works.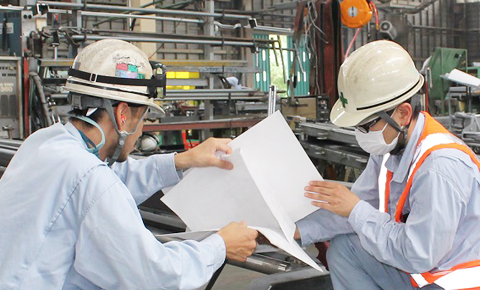 Hamana Works has established an integrated production system in which the entire process from material assembly, painting, finishing to the final inspection stage is performed by individual groups with the aim of utilizing the skills of each section to create products with the highest degree of perfection. Each of these sections aims for a finished product of the highest degree by utilizing their technological skills to the fullest.
Our commitment to quality then continues beyond the manufacturing of the product, as we also ensure that the follow-up service after the sale of the product to the customer is comprehensive and thorough.