Greetings from our CEO
For the joy of those who wait for their goods, to our truck body we commit our passion.

With a history of over 70 years of assembling truck bodies and trailers, we at Hamana Works Co., Ltd., have been continuously following the evolution and the diversification of loads in the truck transportation industry.
Gained through trial and error, our extensive experience makes us the truck body maker we are today, recognized for our outstanding know-how in low volume and highly customized manufacturing as well as our devotion to customer satisfaction.
For example, in order to deliver products that best fulfill the needs of our customers, we have gathered various opinions, not only from our customers, but also from our seasoned drivers. It has been our priority to reflect this valuable feedback into our products.
Moreover, we have opened a new technical service and repair facility, which will allow us to provide quicker service for routine maintenance, as well as immediate and appropriate support in the unlikely case of a problem.
Our corporate culture of continually developing original products, such as independent suspension and disc brakes for large trailers, has resulted in us now being the undisputed premier car hauler manufacturer in Japan.
Also, as an application of the "Special Zones for Structural Reform" certification, we have developed and launched the 21-meter-long car carrier, which we believe will strongly contribute to the preservation of the global environment, as well as to reduction of transportation costs.
We, Hamana Works Co., Ltd., as the premier body maker of the trucking world and with the spirit of "putting our soul into every vehicle", will continue to go forward with the aim of becoming indispensable in the transport industry.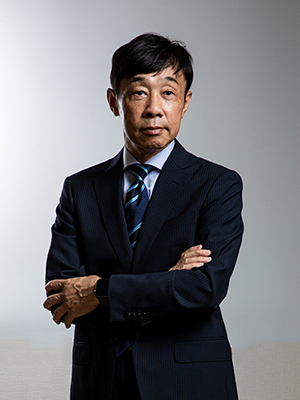 Hajime Tamura, President and CEO